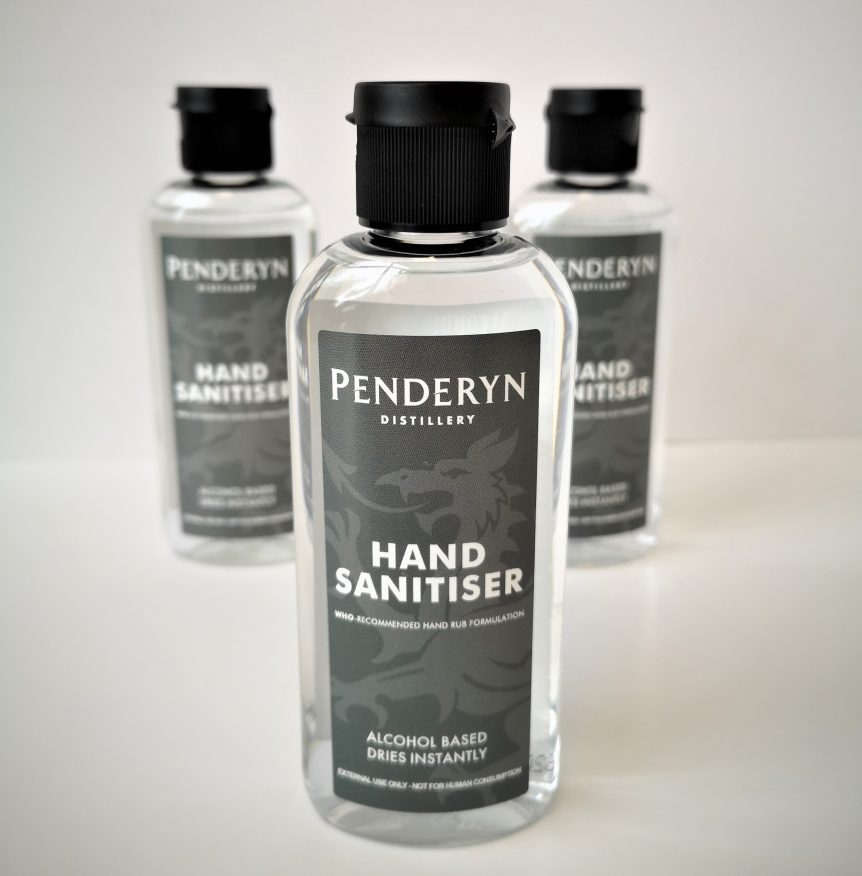 Penderyn Hand Sanitiser now available to order online
Penderyn recently switched to producing Hand Sanitiser in the fight against Coronavirus, and whilst a large proportion of their Hand Sanitiser is used by the NHS in Wales, the Welsh Distillery have now made cases of 12x90ml bottles available via their online store.
The sanitiser is made to a WHO Formulation One recipe and contains 80% alcohol. The case of 12x90ml bottles are priced at £33.30, which includes UK delivery. Cases can be ordered here.
For people who live in the vicinity of the distillery, you can buy the bottles individually from the Distillery Shop for £2.40 each. We also have 180ml bottles in the shop. For trade and/or bulk hand sanitiser enquiries, please e-mail info@penderyn.wales
Welsh Government Economy, Transport and North Wales Minister Ken Skates thanked Penderyn for diverting its production to supplying much needed hand sanitizer for the NHS in Wales. He said:
"Penderyn is a fantastic example of a business stepping up and adapting the way it works to support our efforts in beating Coronavirus. Our NHS stars are performing lifesaving acts of heroism each and every day and as Welsh Government working together with businesses such as Penderyn, we are doing all that we can to protect our health service and provide them with what they need.
I thank Penderyn for their innovative thinking and encourage more firms throughout Wales to follow their example. If you can and are able to change your way of working to develop products and devices to help beat Coronavirus then we want to hear from you."
Penderyn's CEO, Stephen Davies, said:
"We never imagined that we would produce anything other than our award-winning whiskies and spirits, and we are very pleased that most of the sanitising products will be used by the NHS in Wales."