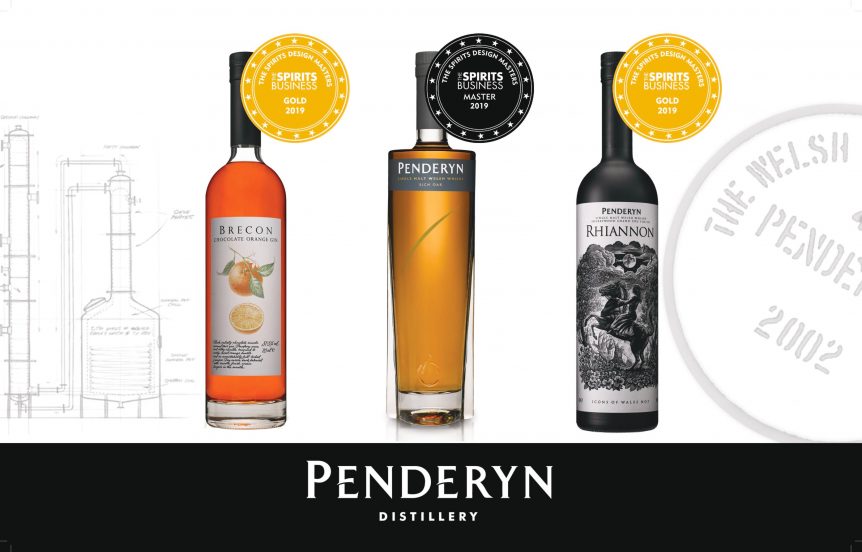 Penderyn Wins Major Design Awards
At the recent Spirits Business Design Awards we were awarded one Master (for our Gold Range Rich Oak 46) and two Golds (for Rhiannon and our Brecon Chocolate Orange Gin) in the World Whisky category.
An article in the Spirits Business Magazine, reported specificially about Rich Oak, which was named in the 'Top 10 Spirits Bottles Designs':
'This is something I'd love to have in my cupboard," said one member of the panel. "There's something very special about it.' According to another judge, the "elegant" look of the bottle reflects Penderyn's position as a 'modern' distiller.
Sian Whitelock, Penderyn's Brand Director, said:
'This is a wonderful result as the world of bottle design is very competitive – it's what initially attracts a new customer's attention. We work very hard to achieve a high degree of excellence in our design, equal to the work we put into our whiskies and other spirits, and so this is excellent news.'
This is a brilliant result and a tribute to our designer, Glenn Tutssel, who sadly passed away in October, and who we wrote about in a recent news post.