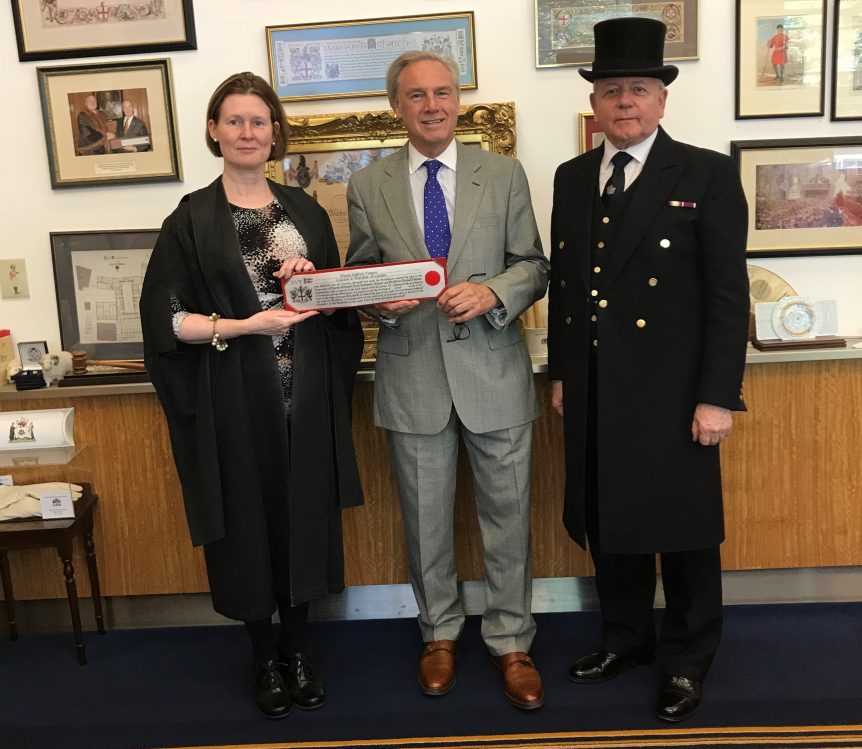 Penderyn Designer Given Freedom of the City Of London
Glenn Tutssel FRSA is a Penderyn director and the man behind the Distillery's branding, looking after all elements of design including the bottles, packaging and exhibition spaces. Glenn recently crafted the new bespoke bottle for our award-winning range of Gold whiskies. He's much appreciated around these parts and so we were very pleased to hear that he has been given The Freedom of the City of London and become a member of the Livery of the Worshipful Company of Distillers. Former recipients of the Freedom of the City of London have included David Lloyd George, Winston Churchill, Michael Cane and J K Rowling.
Born in Barry, Glamorgan, South Wales, Glenn studied Design at the University of the Arts, London School of Communication and then went on to found the Branding agency Brand Inspiration Limited. He designed the Welsh Definitive Stamps for the Royal Mail, and designed and directed projects for Diageo, William Grant, Peroni, Bacardi, Credit Suisse, Fidelity and the BBC. He is a Fellow of the Royal Society of Arts and sits on the Royal Mail Stamp Advisory Committee. He has won numerous awards for his work, including Clios, Communication Arts Awards of Excellence, D&AD Yellow Pencils, Graphis Golds and the Roland Hill Award. His international Design Conference speaking engagements have included New York, Paris, Mumbai, Utah, Amsterdam, Cape Town and Tokyo and Hong Kong.
Glenn's handiwork will be seen on the next Icons of Wales bottle which will be released later this year. You can see Glenn talking about the new Gold range bottle by clicking here.