THE TEAM
"A world-wide view..."
Amongst our distillery team are three female distillers (Aista Phillips and Laura Davies, pictured above, and Bethan Morgans) who hail from Lithuania and Cardiff (and Hirwaun) respectively; an Italian speaker from Switzerland, a Welsh speaker from Nantgaredig, a qualified rugby referee, a TV script-writer, and even a couple of Scots working as tour guides. Furthermore, our Chief Exec, Stephen Davies, Neil Quigley and main shareholder, Nigel Short, all came to distilling from the Welsh steel industry.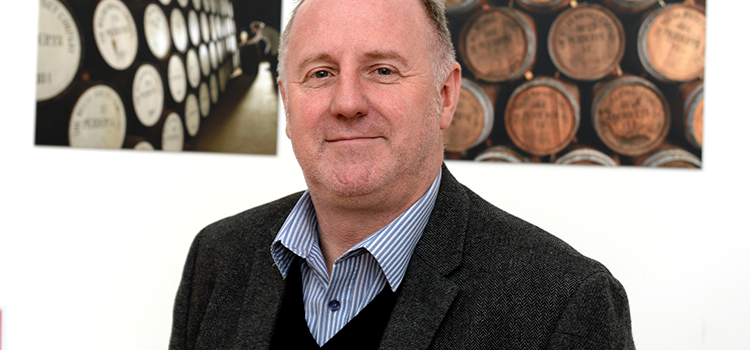 Stephen Davies
CHIEF EXECUTIVE
Stephen has led Penderyn since January 2005, having previously been a Regional Director with Brambles Industrial Services in the UK and Netherlands. He has undertaken extensive non-executive work in branding and business development as well as a three year period as a board member of The Wales Probation Trust.
Stephen has a Joint Honours degree (BSc Hons) and Master in Business Administration (MBA) both from the University of Keele in Staffordshire and is a member by examination of the Chartered Institute of Purchasing and Supply (MCIPS).
As Chief Executive, Stephen oversees the running of the business in all its aspects and is passionate about the distillery and the spirits industry in general.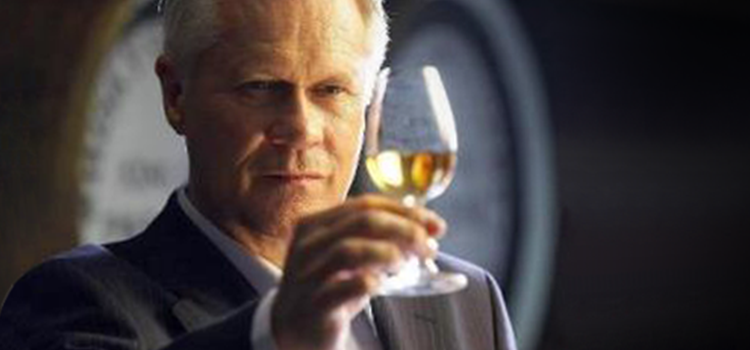 Jim Swan
MASTER BLENDER
2002-2017
Sadly, Dr Jim Swan died on the 17th February 2017. For more info please go to our NEWS page.
Dr Jim Swan was involved with Penderyn from the beginning and was our Master Blender, charged with creating our unique style of single malt. He was a consultant to the world-wide drinks industry and assisted blue chip brewers, winemakers, distillers and cooperages as well as several small producers in five continents.
Dr Swan attained a PhD in Chemistry and Biological Sciences from Heriot-Watt University. Dr Swan was a Fellow of the Royal Society of Chemistry and was awarded Fellowship of the Institute of Brewing & Distilling, and more recently a special award from The Malt Advocate magazine for services to the barrel industry. His areas of expertise included maturation in oak casks, product quality, distillation and blending.
Dr Swan undertook training courses on sensory evaluation of drinks and had managed UK Government and EU research programmes. He was the author of numerous scientific papers and took part in TV and radio broadcasts on the subject of spirits quality. He was also a panel chairman judge at the International Wine and Spirits Competition.
Dr Swan will be greatly missed by all at Penderyn, and by his family, friends and colleagues the world over.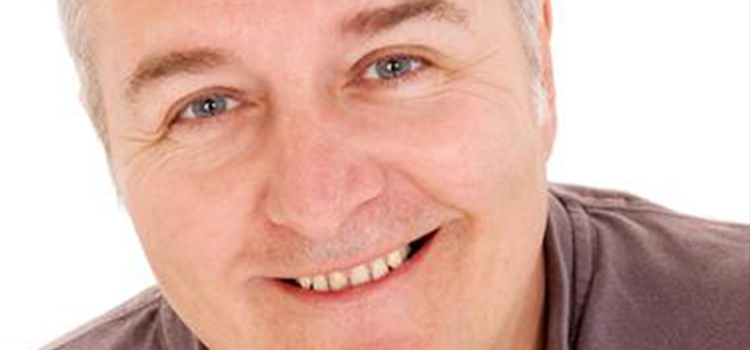 Neil Burchell
CHAIRMAN
Neil has worked in the food business for more than 30 years in categories stretching from biscuits and peanuts, through fruit juice to yogurt and ice-cream. His business experience has been gained in both the UK and overseas, including a two-year stint in Moscow.
Neil joined the business in mid-2011 to further strengthen the team and help lead the company to new heights.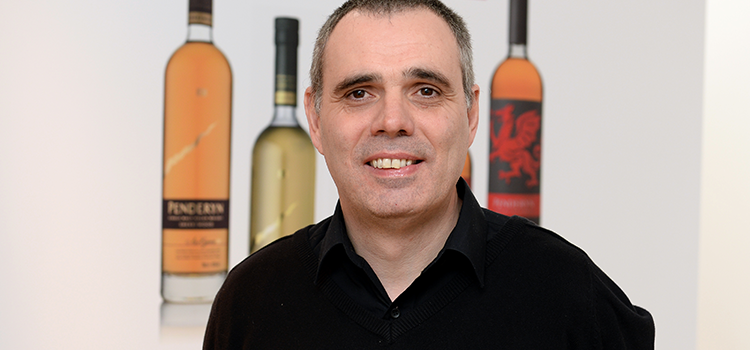 Huw Thomas
FINANCIAL DIRECTOR
A Chartered Accountant, having qualified with PWC in 1991, Huw joined Welsh Whisky in early 2011. With many years' experience as the senior finance professional with SME's in Wales, incorporating a wide range of sectors such as logistics, food processing, direct sales and construction, Huw is now responsible for all financial and company secretary elements of the business. A graduate of Cardiff University, he holds a BSc (Econ) in Accountancy.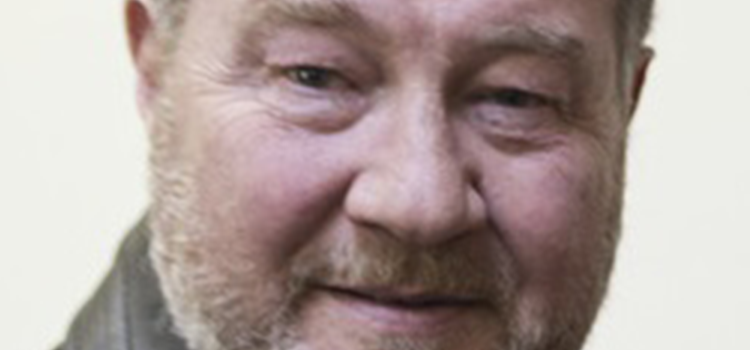 Nigel Short
DIRECTOR & SHAREHOLDER
Nigel has been involved with Penderyn since well before the official launch in 2004, firstly as a director and shareholder and later as Executive Chairman.

Born and bred in the Cynon Valley only a few miles from the distillery, Nigel spent 25 years working in the steel industry world-wide and employed 1,500 people in six different countries, undertaking sophisticated on-site logistics.
Nigel also runs a 400 acre organic lamb and beef farm in Carmarthenshire. He has coached junior rugby for several years and is a qualified rugby referee.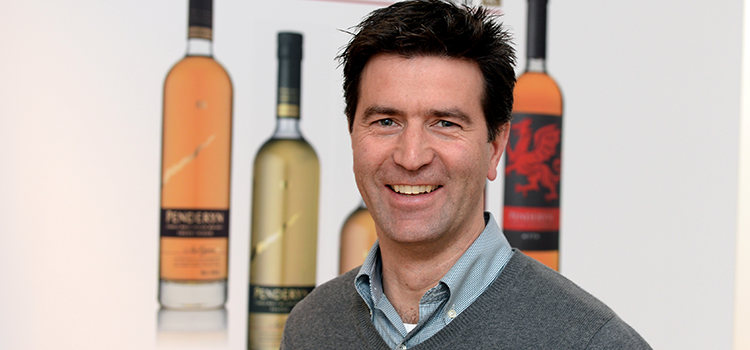 Giancarlo Bianchi
SALES & TECHNICAL DIRECTOR
Giancarlo is responsible for the technical aspects of the distillery activities as well as the cask purchasing and maturation strategies. He now also looks after sales with an emphasis on European markets.
Giancarlo graduated from Southampton University and obtained a PhD in Palaeoceanography from Cambridge University in 1999. His research activities continued until 2005 when his interests took a new course with the setting up of his own fine furniture-making business.
In late 2011 he joined The Welsh Whisky Company as Visitor Centre Manager. Eventually, his academic rigour and knowledge of wood became important skills to support his current responsibilities.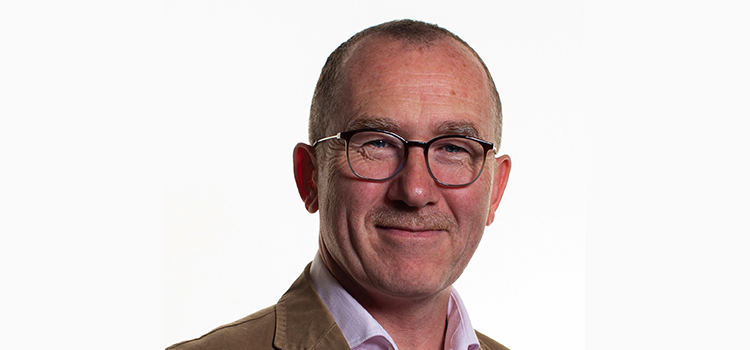 Neil Quigley
DIRECTOR OF OPERATIONS
A Chartered Chemist (MRSC), Neil graduated in 1988 with a BSc.Hons in Chemistry and Physiology and was subsequently awarded an MBA in 2000 from UWCN. Having initially worked as a research scientist, he went on to gain first-hand experience across the business lifecycle in product development, production, logistics and supply chain before working in sales and customer relations management.
Neil has experience of both SMEs and large corporate organisations in sectors such as FMCG, pharmaceuticals, heavy industry and outsourced service provision and has been the MD of a FTSE 100 corporation business.
Neil is responsible for operations across the distillery, namely maturation warehousing, bottling, packing and despatch.