Single Casks & Limited Editions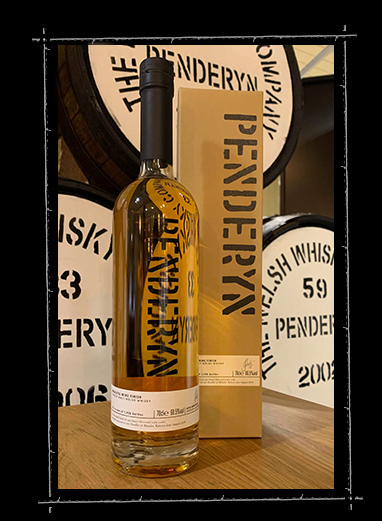 Moscatel Limited Edition
This is a wonderful whisky and a first for us in the UK. It was matured in ex-Bourbon casks, and finished in Portuguese Moscatel Sweet Wine casks. This rare small batch contains five of our finest Moscatel wine casks which were specially selected by our Distiller and Blender. It has an abv of 60.5% (a record high abv for us for a small batch) and is one of 1,456 bottles.
TASTING NOTES
Nose: Floral notes of orange blossom and jasmine mingle with a honey sweetness, caramel and mango.
Taste: Sweet with a velvety mouth feeling; vanilla, raisins, dried apricots and orange marmalade.
Finish: Cinnamon spice with dried figs and raisins create a smooth creamy finish.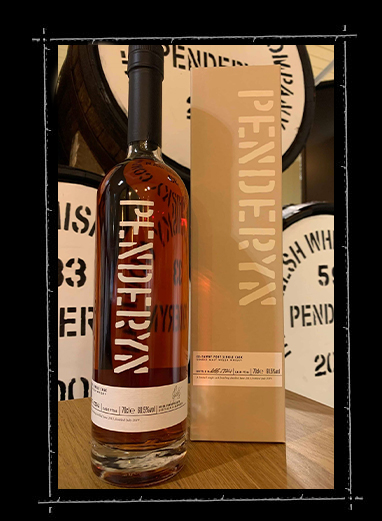 Tawny Port Pipe Single Cask
This superb whisky has a beautiful rose hue and was matured in a ex-Tawny Port Single Cask, number PT266. There are 724 bottles available at cask strength (60.5% abv), and this is the first time we have sold a Single Cask Tawny Port in the UK.
This cask is part of a small batch of large tawny port pipes which we managed to source from Porto. The barrel is extremely old and it may have held port for decades before reaching us.
TASTING NOTES
Nose: Nicely complex with black grapes, fresh plums, figs, a mix of red berries and spiced rum aromas.
Taste: A rich assortment of sweet and jammy red fruits with pepper spices.
Finish: A pronounced nuttiness and oak spices fade to a dry finish.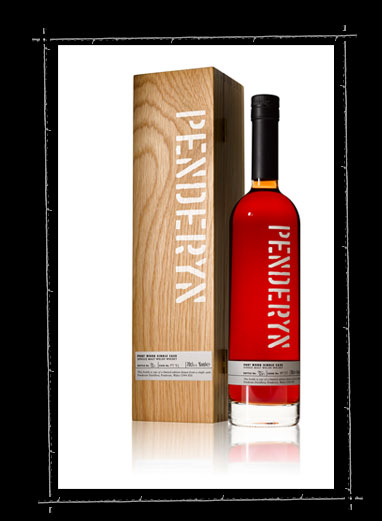 单桶和限量版
我们的蒸馏专家Laura Davies和Aista Juknevicivte偶尔会选择一个或两个最好的Penderyn单桶威士忌作为我们世界级单一麦芽威士忌的杰出例子。
我们的单桶威士忌通常以手工制作的橡木桶呈现,可以由Penderyn团队的高级成员单独编号和/或签名。
我们也偶尔会生产限量瓶装水,以庆祝威尔士橄榄球大满贯赛事和足球队斯旺西市和卡迪夫市获得英超资格。