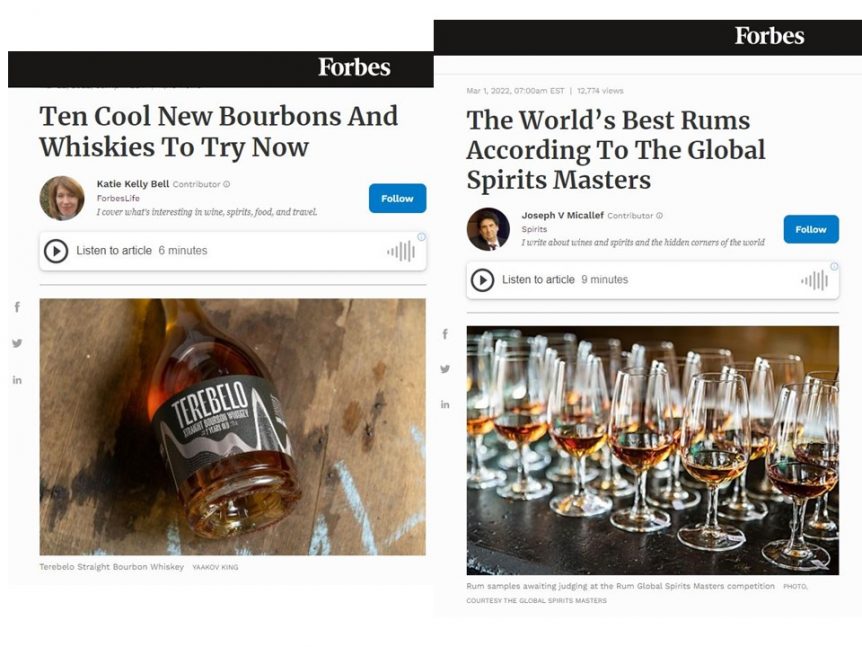 Two Forbes Articles featuring Penderyn
The first Forbes article, features our Penderyn Legend Single Malt Whisky.
'Penderyn launched in March 2004 and is considered a pioneer in the ever-evolving New World whisky category, making a trove of award-winning single malt expressions in the natural splendor of the Brecon Beacons foothills in Wales. Legend, a madeira cask finished expression, wowed the critics and the fans with big awards such as the 'European Whisky of the Year' in Jim Murray's Whisky Bible 2020.'
Full article here.
You can buy Legend online in the UK here: https://www.penderyn.wales/product/penderyn-legend/
The second Forbes article features Siddiqui Brown Rum as one of the world's best rums. This after winning the Masters at the Spirits Business Rum Masters. Penderyn produce this for the Californian based Siddiqui rum company.
In the UK, you can buy this online here: https://www.penderyn.wales/product/siddiqui-brown-rum/
Full article here.