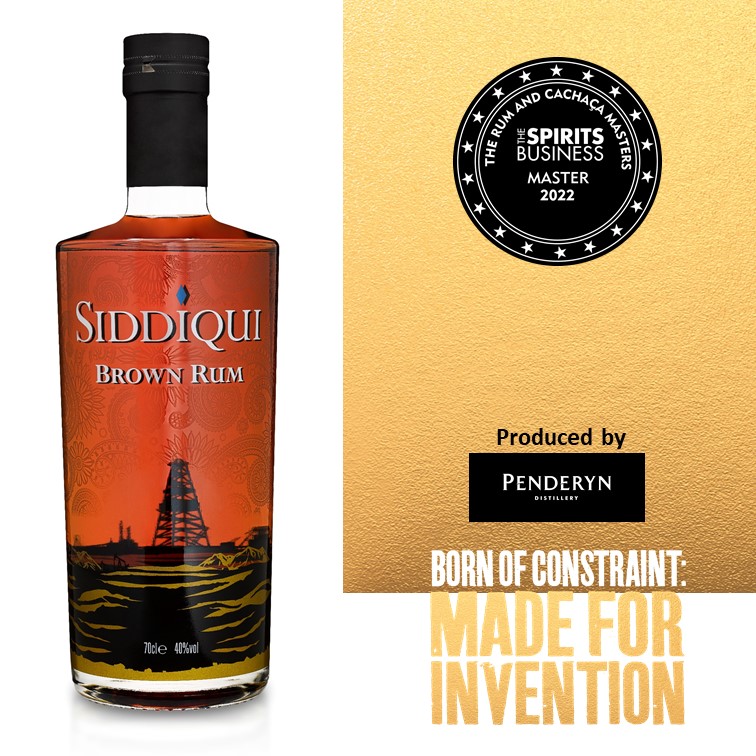 Sidduqi Brown Rum (produced by Penderyn) wins a Master at the Spirits Business Rum and Cachaca Awards 2022
We are thrilled that Siddiqui Brown Rum (which we produce for the Californian-based firm Siddiqui Rums) won a Master at the The Spirits Business Rum and Cachaca Masters 2022. This is a great result for everyone involved.
A judge said, 'Welsh distillery Penderyn blew the judges away with Siddiqui Brown Rum. Smith was reminded of the coast when sampling this particular expression, and picked out "dry woodsmoke and some salinity on the nose. Nice texture with some apple and pear notes.'
You can buy Siddiqui Brown Rum for £24, as well as all our products, including Gifts, Tours, Masterclasses, Vouchers etc., here.