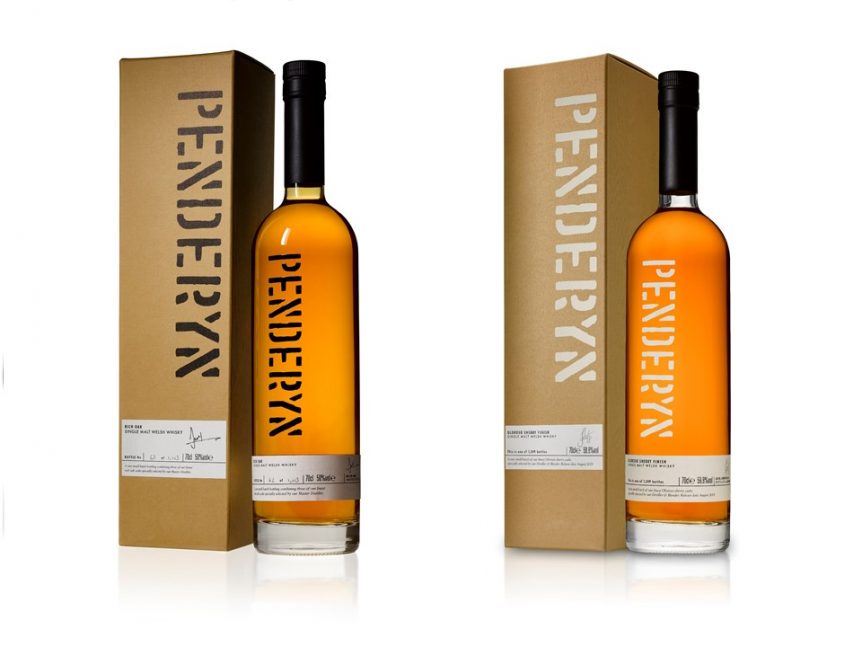 Penderyn introduce two wonderful new Limited Edition Whiskies
Penderyn Moscatel Wine Finish (Small Batch)
60.5% abv £85 Order online here.
This is a wonderful whisky and is a first for us in the UK. It was matured in ex-Bourbon casks and finished in Portuguese Moscatel Sweet Wine casks. This rare small batch (1456 bottles at cask strength) contains five of our finest Moscatel wine casks which were specially selected by our Distiller and Blender. (Black stencilled bottle.)
Tawny Port Pipe Single Cask
60.5% abv £150 Prder online here.
This superb whisky has a beautiful rose hue and was matured in a ex-Tawny Port Single Cask, number PT266. There are 724 bottles available at cask strength. This cask is part of a small batch of large tawny port pipes which we managed to source from Porto. The barrel is extremely old, and it may have held port for decades before reaching us. (White stencilled bottle.)
(Bottle images are for illustration only.)