Penderyn Llandudno Lloyd St Distillery, Lloyd St, Llandudno, LL30 2YG...
(Or you can use what3words to find us ///playing.states.think)
Please book a tour at the bottom of the page.
PLEASE READ
PUBLIC NOTICE
Our Distillery Shop is open from Weds-Sun from 9am-5pm.

We are taking bookings from the 29th July, and have put a number of Social Distancing and other factors into place, and have been awarded the 'Good to Go' certificate.eo
You can watch a video of our safety measures below.
We hope you all stay safe and well.
PLEASE READ
We have a large car park around the back of the Old Board School building, which is now the 'front' of the distillery.
The Old Board School in Lloyd St was built in 1881. More recently it housed the Conwy Council archive. The building has been fully restored and many original features have been saved, including the parquet floors, wall tiles, roof beams and the old steel banisters.
This is the first time in Penderyn's history that we have used Peated Barley, and we have commissioned a new Faraday Still, which is what makes Penderyn's whiskies so unique.
During the hour-long tour you will learn about the founding of Penderyn, the new distillery building, how our award-winning whisky is made and what makes it so unique. See our mill, our mash tun and our innovative single copper-pot Penderyn still. At the end of your tour sample some of our products in our Tasting Bar.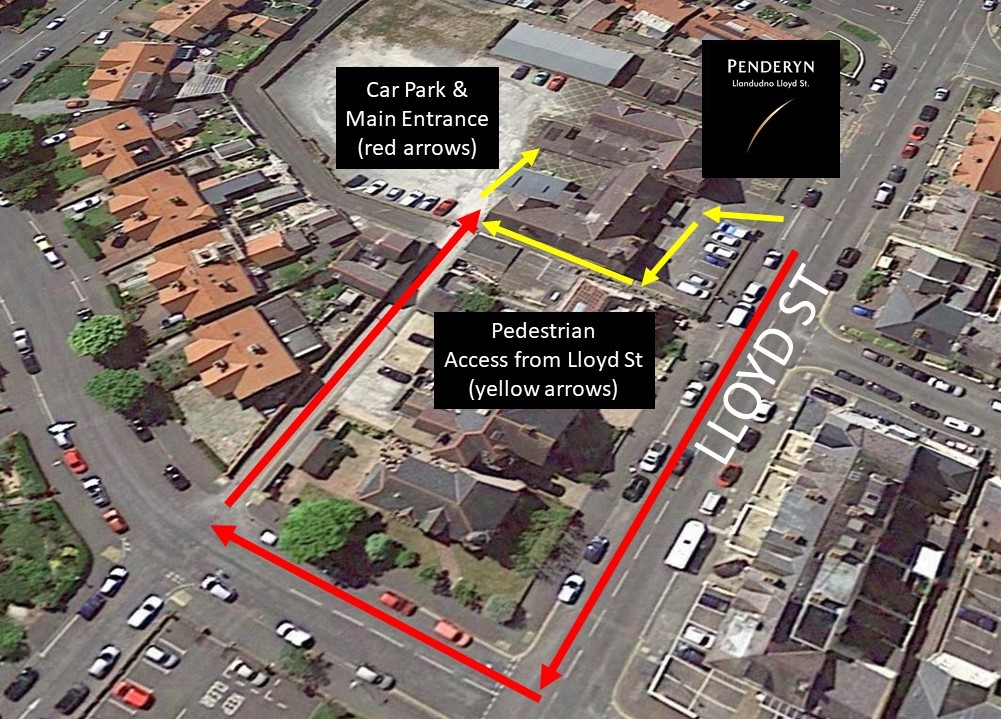 Pricing
Adults:  £11.50 online - £12.50 at the door
Students and OAPs:  £8.25 online - £9.56 at the door
Groups of 10 or more:  £10.35
Children aged 14-17:  £4.50
To buy a tour as a gift please click here.
For further information please email Llandudno@penderyn.wales, or phone 01492 701530
IMPORTANT INFORMATION FOR VISITORS
LATE ARRIVAL
We recommend you arrive 10 minutes early for your tour. Please note that tours start promptly. If you arrive late we will do what we can to accommodate, but you may miss part of the tour
CHILDREN
Please note that, while children are welcome to visit the distillery, we are a commercial whisky distillery, producing a product which is strictly, and legally, for adult consumption. We do, therefore, expect parents to use their judgement when considering visiting such a venue as we do not have any facilities to entertain children, and no visitors under the age of 14 are permitted to access our production area. (And please note: 14-17 year olds don't get tastings). Any children brought to the distillery must be supervised at all times and we reserve the right to ask them and their accompanying guardian to leave if they disrupt the experience of our other visitors.
ACCESSIBILITY
Flat, sensible footwear must be worn by visitors at all times during the tour or Masterclass – flip flops, heels or open-toed shoes will not be permitted.
FILMING
In the interests of safety, the use of mobile phones, cameras and other electrical equipment is prohibited in the production area; anyone refusing to comply with these rules will be asked to leave the tour.
DOWN TIMES
We are a working distillery and so, for operational reasons, we cannot guarantee that all or any of our plant will be working at the time of your visit. However, you may be able to see into the still and mash tun, which can't be done when we are distilling.
HEALTH & SAFETY
Please remember that we are a food & drink manufacturer and as such must apply stringent checks across all areas of our business. Therefore, we respectfully ask that if you, or a member of your household, are unwell and/or suffering from any gastrointestinal or contagious illness on the day of your visit that you postpone your visit until a later date. This is to ensure that all of our products are manufactured in the safest way possible.
Book Now
Our Booking System is currently under maintenance and will be back up and running soon.
Searching Availability...