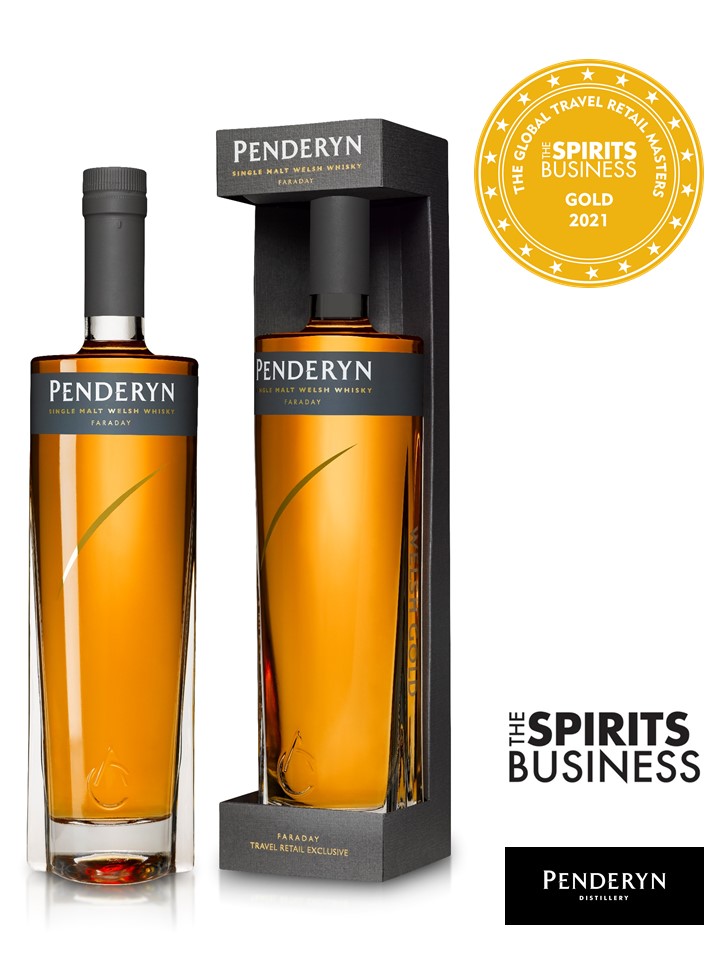 Penderyn's Travel Retail Exclusive wins Gold at Spirits Business Travel Retail Awards
We were delighted to win this Gold award for our Travel Retail Exclusive, Penderyn Faraday Single Malt Welsh Whisky, which was named after our unique stills deisgned by Dr David Faraday. This award was featured in this article in TRBusiness, and also in NewsNationUSA.
Simon Roffe, Penderyn's Director of Business Development said, '
"We have a long-standing relationship with travel retail in the UK and a few international locations, but see the TFWA World Exhibition very much as a chance to share our whiskies in particular along with our gins and rums with the trade.
In particular our Penderyn Faraday TR Exclusive is a great opportunity; the 'world whisky' category provides retailers with a new opportunity to engage with shoppers who are increasingly curious and seeking out whisky brands from non-traditional producer countries and those using innovative distilling & maturation techniques.'