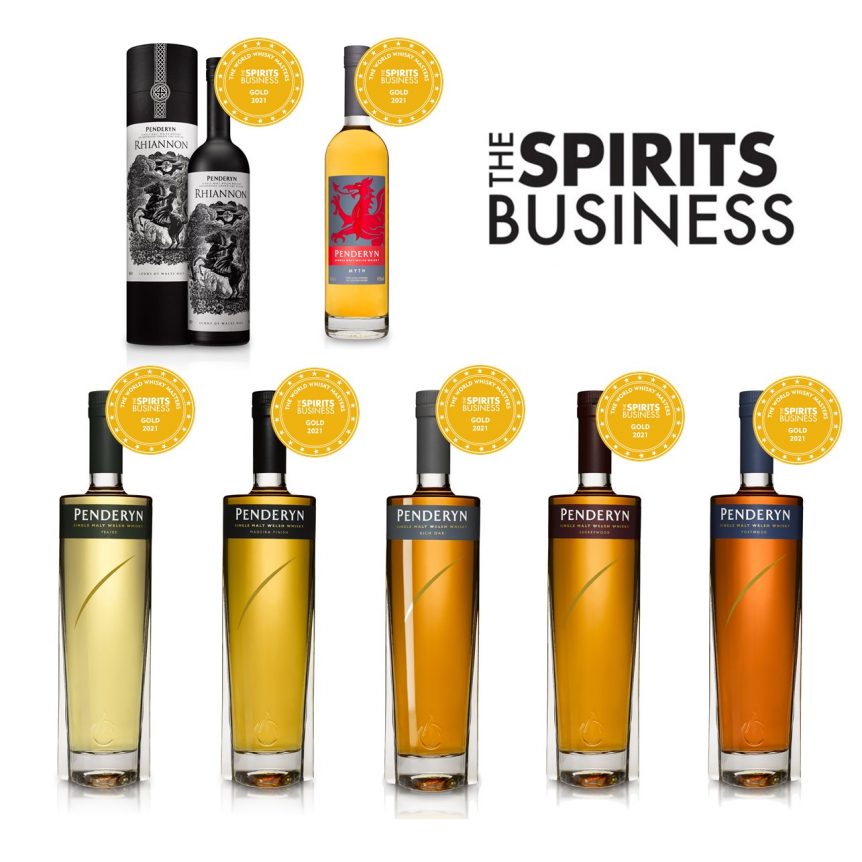 7 Golds at the Spirits Business Whisky Masters
Penderyn win a record 7 Golds at the Spirits Business World Whisky Masters
The Spirits Business World Whisky Masters were announced this week and Penderyn Distillery won a record 7 Golds. The five bottles in the Gold Range (Madeira, Portwood, Peated, Sherrywood and Rich Oak), all won Golds, as did Penderyn Myth from the Dragon Range and Rhiannon, which is part of the Icons of Wales editions.
Stephen Davies, Penderyn's CEO, said:
'This is a remarkable result for Penderyn. When we started distilling in 2000 we were pioneers in the world whisky industry as only a handful of countries were distilling at that time. We have now won over 60 international Gold Awards, and the fact that we now export to 45 countries means that we have established ourselves as a major whisky brand.'
Penderyn recently opened a new distillery in the historic coastal town of Llandudno in North Wales, and a 3rd distillery is planned for Swansea, which should open in 2022.