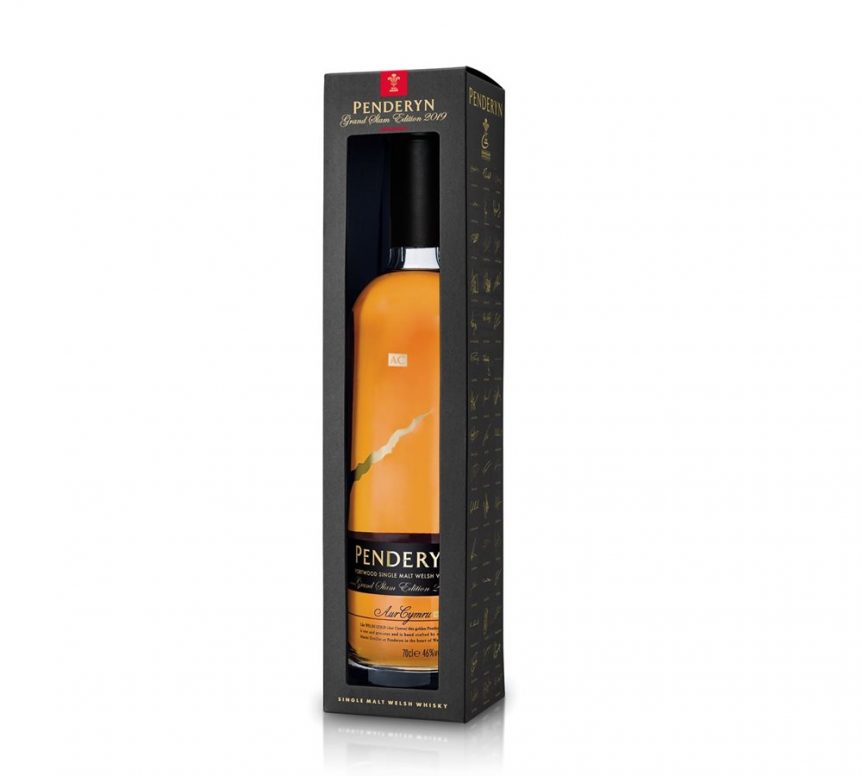 Announcing Penderyn Grand Slam 2019
Following on from our Grand Slam editions of 2005, 2008 and 2012 (celebrating Wales winning the 6 Nations Rugby Grand Slam) we are delighted to launch a 2019 Grand Slam edition in association with the Welsh Rugby Union.
The whisky is a 46% Portwood finish and is a new whisky. It comes in the classic Penderyn bottle to match the rest of the series, and features a description of the final game against Ireland, and signatures of the squad, together with Warren Gatland and the coaching team.
(This is a limited bottling which we will produce only for a certain amount of time before production stops later this year. It can be bought online for £48 (inc. P&P) by clicking here.)
Tasting Notes
Nose: Red grapes and cloves, prunes, vanilla and oak tannins mingle with red berries: strawberries, raspberries and a hint of cranberries
Taste: Dried fruits, cinnamon spice and white pepper followed by the smooth velvety sweetness of red berries
Finish: Dried figs make an appearance, alongside toasted oak and light spice