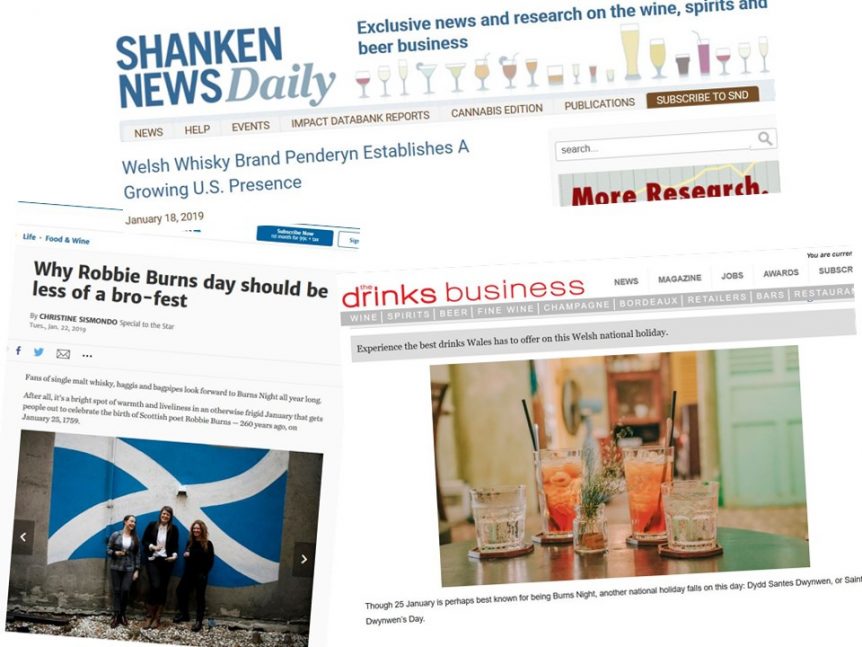 Penderyn making headlines in New York, Toronto and London
We were recently featured in 3 publications around the world.
The Toronto Star mentioned us in an article on female distillers and Burn's night (article here). Our Canadian Importers are the wonderful people at Boldworks, who are responsible for organising the feature
Shanken News Daily of New York wrote about our expansion into the US (article here). Our US Importers are ImpexBev, who are doing a great job!
Finally, The Drinks Business of London wrote about St Dwynwen's Day. She was the Welsh goddess of love and the 25th January is equivalent to the Welsh Valentine's Day (article here).
Great to see these stories coming in. We work hard to grow overseas markets and this kind of publicity means we are rapidly increasing our visibility. All good!