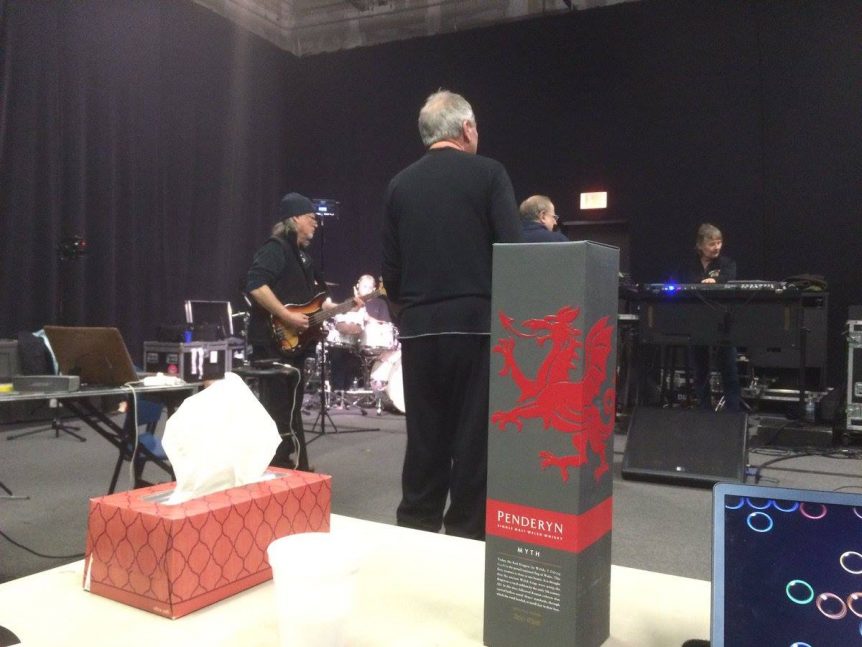 Deep Purple's Last Album? We Were There!
Just over a year ago we received an email from a Cardiff-based film producer called Craig Hooper. He wrote, 'I run a documentary production company based in south Wales and I'm just about to start filming a documentary on rock legends, Deep Purple, as they write and record their latest – and probably last – album in Nashville. I know that singer Ian Gillan and Welsh bass player Roger Glover like Penderyn and I was planning on taking some of your products out as gifts for them and the rest of the band.'
Of course we agreed, and were delighted to see Penderyn Whisky present during what was probably the last Deep Purple album session. In the pic are Ian Gillan (back to camera) as well as Roger Glover, Ian Paice, producer Bob Ezrin and keyboard player Don Airey, with guitarist Steve Morse just out of shot. The documentary went out on Sky Arts over the weekend and will be having a cinema and DVD release shortly. It was a brilliant documentary of a truly amazing band, so very well done to Craig and his team.