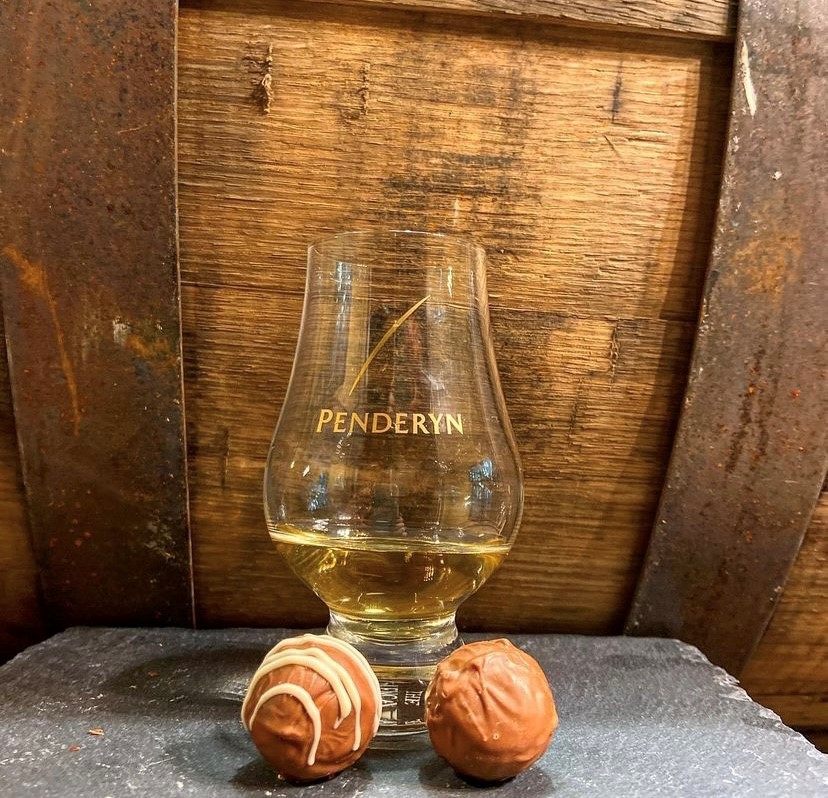 Penderyn Distillery is famous for its Whisky Tours… but we're also delighted to present to you an exciting variation: a Whisky & Chocolate Tour.
Whisky and Chocolate tour spaces are now available for booking for XXXX (no dates at present)

The tour starts at 3:30pm and there are 20 spaces available for booking. You can book this tour by going to the bottom of the page and head to 17th April.
Our award winning single malt Welsh whiskies will be paired, by our distillers, with delicious hand-made chocolates from the Chocolate House of Pontypridd.
During your time with us you'll enjoy a guided tour of our Brecon Beacons Distillery, where we'll let you into the secrets as to what makes Penderyn Whisky so unique.
Once we've shown you around the distillery you will finish in our beautiful tasting bar where you'll find three whiskies paired with three different chocolates, specifically chosen to compliment the whisky you'll be drinking.
The chocolates are locally made by the Chocolate House of Pontypridd, located just a few miles away from the distillery and for every person who attends this exciting tour we have a special chocolate gift for you to all take home and enjoy too.
Please note to fully enjoy every part of this tour, we would recommend you organising for someone to drop you off and pick you up so you don't miss out on anything.
To make a booking please call 01685 810 650
Book Now
Searching Availability...
Searching Availability...