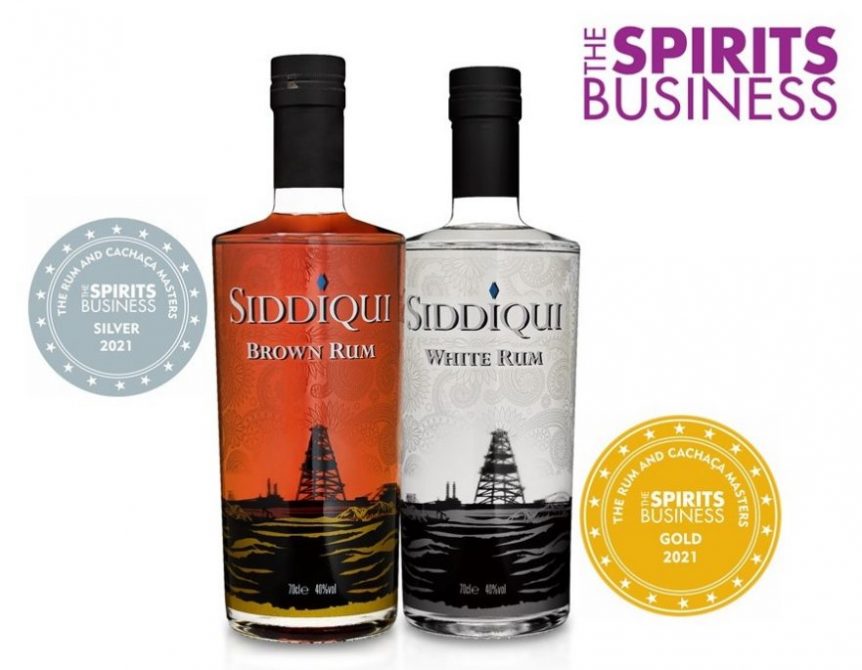 Siddiqui Rums win awards at the Spirits Business Rum and Cachaça Masters
We're delighted to announce that Siddiqui Rums, which Penderyn produce and distribute, have won awards at the The Spirits Business Rum and Cachaça Masters. The Siddiqui White Rum won a Gold and the Siddiqui Brown Rum won a Silver, both in the Super Premium category.
These are the first awards of 2021and bodes well for more awards this year. Penderyn have won over 50 international medals for their whiskies and spirits bottlings.
Stephen Davies, Penderyn's CEO said:
'We're thrilled with these awards. Siddiqui Rums are very fine rums, and the company is based in California. The brown rum certainly has a whisky quality to it, and the white rum is brilliant for cocktails. Looking forward to seeing what the other awards we've entered this year bring. It's an exciting time for Penderyn with our new Llandudno facility opening soon. Hopefully once Covid restrictions are over we look forward to welcoming visitors back to both our distilleries.'
The distillery shop in Penderyn remains open Mon-Sun, 9-5, under Government Guidelines.
You can buy Siddiqui Rums and all Penderyn products online here: https://www.penderynstore.com/Products/Spirits